"Five years is something that you have to pay attention to... A five-year contract—that's not something that comes along every day."
2010 was a year that saw some remarkable television shows say goodbye. I've already written about the epic swan song of
Lost
and the overdue conclusion of
24
, but I haven't gotten around to blogging about NBC's beloved high school football drama,
Friday Night Lights
. Although most fans didn't watch the show's fifth and final season until it aired on NBC in 2011, the series wrapped in 2010, with Season 5 airing exclusively on DirecTV that Fall. So, technically speaking, three of my favorite shows—three that are considered the decade's best—saw themselves to the door in 2010.
I didn't start watching
Friday Night Lights
until the Spring of 2008 when the show was in its second season. A female co-worker had recommended it and lent me the Season 1 DVDs. I have to admit that I hadn't paid much attention to the series up to that point. Even though I liked the
2004 film
(then an adaptation of the
1990 book
by H.G. Bissinger), I wondered if a more drawn-out TV adaptation was really necessary, and if it could really be better than the movie.
That doubt of mine was quickly quelled after watching a few episodes on DVD. It didn't take long before I preferred the TV series to its silver-screen counterpart, even though it's never fair to compare apples to oranges. If anything, the difference between the two mediums speaks more about the inherent advantage television shows have in getting far more time to develop stories and characters. As it turns out, this was the primary reason why Peter Berg, who directed the film version of
Friday Night Lights
, wanted to delve deeper into the world with the TV edition, since he had to leave so much out of the book in making the movie.
Keeping It Real
When I think about what made
Friday Night Lights
so great, one thought keeps coming to mind: It felt real. Its authentic depiction of small-town Texas's obsession with high school football. Its close-to-home portrayal of Middle America. Its earnest, moving storytelling and heartwarming charisma. Its deeply personal exploration of its characters. Its organic sense of humor. Even its
unrehearsed, in-your-face style of shooting
:
"...the vocabulary of how we shot really allowed us as an audience to really get inside this world in a way that sometimes you don't. Sometimes a lot of filmmaking doesn't allow you to be as intimately there in the space with these characters as our show did... They were able to exist in the moment and not have to think about the artifice of what they were doing."
–Head writer Jason Katims
Oh, and the drama. Although at times the writers laid it on
a little too thick
, there's no doubt that they were master-crafters of conflict, conflict that could feel a bit overwhelming as a viewer because you were smack-dab in the middle of it. And the longer the show went on, football became more of a backdrop as larger themes emerged. Big issues—drugs, broken homes, homosexuality, crime, teen pregnancy, marital struggles, and racial tensions—were tackled without sugarcoating.
If
Friday Night Lights
was about anything, it was about life.
The flip side of all the drama set up several uplifting scenes teeming with triumph around the growth of its characters, who tended to learn life's lessons the hard way. Most importantly,
FNL
captured the love in these mutual moments through the journeys of such original characters whose names themselves are already classic in
FNL
lore: Tim Riggins, Smash Williams, Jason Street, Buddy Garrity, and coach Eric Taylor. The raw spirit of the show lied in the hearts of its likeable characters. We cheered for them, fell in love with them, and bled with them. In this way,
FNL
transcended typical high school dramas with original coming-of-age stories that were cleverly conceived and resonated deeply through quality writing and acting.
"There's a level of honest, raw humanity in Friday Night Lights that few TV dramas have ever achieved. Over and over and over, the show and its characters wore their hearts on their sleeves, in a way that somehow made them more solid than characters on other series of comparable quality."
–Alan Sepinwall, HITFIX
The Best Married Couple on TV
A fixture in
FNL
's success was the marriage of
Eric
and
Tami Taylor
. Although their lovey-dovey relationship was often interrupted by family disagreements and old-married-couple spats, their sweet treatment of each other and partnership as committed parents demonstrated a genuine chemistry between actors Kyle Chandler and Connie Britton. As
Hollywood Reporter
's Tim Goodman
wrote
, "They became the best portrayal of a husband and wife on television in decades—maybe ever." Maureeen Ryan, TV critic for the
Huffington Post
, had
this to say
:
"For five seasons, it was tremendous pleasure to see realistic married life, with all of its challenges and victories, depicted on the small screen. It helped that Connie Britton and Kyle Chandler gave such truthful, nuanced and well-calibrated performances, but the real lesson here is that viewers will wholeheartedly embrace characters who are deeply in love if the relationship is approached with subtlety, intelligence and a sense of humor."
Fighting the Good Fight
Despite receiving critical praise from the start,
Friday Night Lights
was a true underdog in its perennial off-season struggle to get renewed for more episodes. The ratings were never flattering, but the show had a cult following that included critics and a fanbase as rabid as high school football fans in Texas.
Even after bravely and successfully reinventing itself for its fourth season,
FNL
simply couldn't stop the clock from running out after five seasons. Maybe it was the fact that it aired on the ratings cellar of Friday nights, or that it was mistakenly marketed purely as a high school football drama. Whatever the reason, it was sad to see
FNL
go, but it departed with dignity and without wearing out its welcome, much like the self-termination of
Lost
. And if we're lucky, we may even see an
FNL film
in the future.
Texas Forever
"If the [first] season is anything like the pilot, this new drama about high school football could be great—and not just television great, but great in the way of a poem or painting."
–Virginia Heffernan, New York Times
The artistic aura of the show that Heffernan refers to is captured in the opening montage (not posted on YouTube for some reason) with
music by Explosions in the Sky
. Before I went to watch each episode, my inclination was to fast-forward through the opening credits. But every time, I ended up stopping to absorb the magic of the powerful images matched brilliantly with the radiant music.
How many shows can you say that about? And I'm not the only one who did this:
"Friday Night Lights is the only show I never fast forwarded through the theme song. Thank you Explosions in the Sky, and it got a little dusty in the Norrie house during your last intro."
–Doug Norrie, Television Blend
Perhaps
FNL
should be thankful for its brief but brilliant career that helped crown itself a champion while creating a luminous legacy. In the eyes of critics and fans,
FNL
will be fondly remembered as not just one of the best shows in the past decade, but in television history.
"Story line after story line on FNL is about having responsibility for someone else. We meet players who care for a grandmother with dementia or a mother with a drug habit, who have to bail out a brother in trouble with the law or miss classes to help run a family farm. The underlying theme is, we need each other. Everyone, even a teenager, is part of a web of dependence."
–James Poniewozik, Time
There probably isn't a truer message in life. But there are other words—unforgettable ones—that the show taught us to live by:
"Clear eyes, full hearts—can't lose."
If you've seen
Friday Night Lights
, you know it's true, no matter where in life you apply it.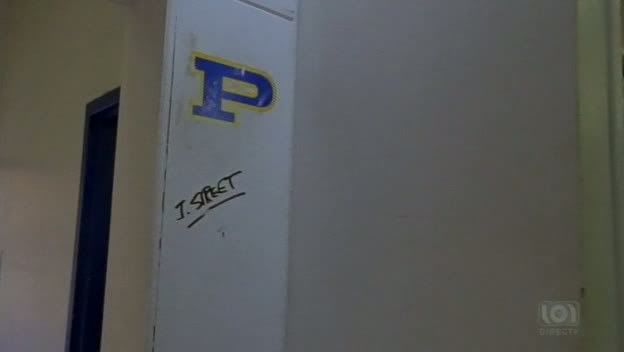 Behind the Scenes
:
Clear Eyes, Full Hearts, Couldn't Lose: An oral history of Friday Night Lights